When David Michael Kennedy first moved to Cerrillos, New Mexico, in 1987, after 18 years as a thriving commercial photographer in New York, he was so elated to return to small-town life that he actually joined the volunteer fire department. His relocation, meanwhile, was making for the local headlines: Feature stories appeared in New Mexico magazine ("Big City Photographer Shifts Focus") and the East Mountain Telegraph ("From Bob Dylan to the Taos Pueblo)." Both the Albuquerque Journal and the Santa Fe Reporter wondered how the man responsible for hundreds of album covers and spreads in magazines like Elle and Rolling Stone would adjust to tumbleweed and the one-man shows of Santa Fe galleries.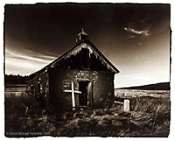 Though Kennedy, 42, is best known for his celebrity portraits from the Eighties-his famous Spin cover of Bob Dylan; his album covers for Bruce Springsteen, Patti LaBelle and Isaac Stern; and Penthouse shots of George Carlin and Michael Jackson - his current exhibition covers the opposite end of the spectrum. The show focuses on Kennedy's latest work for the 51st National Preservation Conference, comprising landscape shots of cattle trails and lone trees in the desert, and old New Mexico churches and petroglyphs. These works are printed in palladium (the only medium he uses), and the exhibition, which premiered last month in the Katonah General Store in Katonah, New York, 40 miles north of New York , is set to travel around the country early this year. When talking to Kennedy at the home he shares with his wife Lucy and their 13-year-old son Jesse, clear he has few regrets about leaving a sucessful career in New York. "I do miss the fantasy of it sometimes," he acknowledges. "In the music business, there are a lot of perks, a lot of money and a lot of great pictures-and that part was fun. The pressure of deadlines and running a studio and that 'take-the-money-and-run' feeling New York fosters, that wasn't fun anymore."
By the time he left New York, Kennedy was earning close to a half-million a year. He continued to take commercial assignments for about two years, after which he began to pursue solely his fine-art work. And though he now makes less than half of what he once did, he doesn't see that as a sacrifice. "In New York, I felt more like a businessman than a shooter," he says. "While I was shooting one photograph, my mind was racing ahead to plan the next. All in all, it just seemed like too high a price to pay.""I spend one hundred percent of my time on my own projects," he says. "After [the current show], I'm not doing landscapes for a year. The work has become too easy, too much fun. I'm afraid it's becoming a little formula, so I'm just going to spend a year in my studio and see what happens." Affording such artistic self-indulgence can still be a challenge in a part of the country that's hardly inexpensive and, of course, intensely competitive. "There's no work here," he laughs, admitting that he hasn't taken an advertising or editorial job in two years. "As for shooting commercial work, I don't have an attitude about that. I just do nothing to find it. If someone calls with an interesting project that fits into where my head is at, I'd be more than happy to shoot it."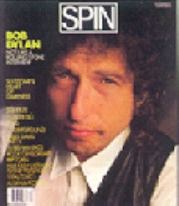 Before moving to New Mexico, he and Lucy, a former hair and makeup artist, embarked on a massive six-month scouting trip in 1981 that took them to "every conceivable place that you'd ever want to live." They finally narrowed their selection down to Jackson Hole, Wyoming, and Santa Fe; they settled on the latter because it had a better airport and a thriving art market, and because both David and Lucy felt the spiritual connection that draws so many other urban dwellers to the area.
Kennedy has also been involved with the Native American movement for several years. He began by photographing the Dancers from Eight Northern Pueblos in the early Nineties, and he's now working on a series of images of the Lakota Sioux Dancers, with a percentage of the proceeds going toward a Native American arts collective.
When asked what's next professionally, Kennedy seems blissfully content. "I have a studio for the first time in eleven years and I'm just going to go in there every morning. Perhaps the best thing about working this way is that there are infinite possibilities for me to explore. I get to shoot the photographs that touch me, and somehow people find them and buy them. It really is the best possible world."