DAVID MICHAEL KENNEDY
"Sometimes it almost seems like I am only a vehicle that the images are using to come into being. I find that when I try to control the image and force it to be, it dies. Until I give into the flow of the work and allow it to live freely, it finds its own life force."
David Michael Kennedy lives in Cerrillos, New Mexico, a village about 25 miles south of Santa Fe, with his son Jesse, wife Lucy (his framer and chief advisor), three cats, two dogs and a Sioux War Pony named Jumping Bull. He is an active member and past Assistant Chief of the Turquoise Trail Volunteer Fire and Rescue Department. Kennedy left a career as a noted commercial and journalistic portrait photographer to realize his dream of living in New Mexico, creating powerful images of its landscape and people. "In New Mexico, with each bend in the road there is a fresh new vista waiting for me, as there is in each face I see. I am truly blessed that I can support myself doing something I love. It's a rush knowing that my work is hanging in many rooms around the world and that at any time someone may be looking at one of my pieces and finding some joy or peace in seeing what I saw and felt."
Kennedy urges fellow artists to "live, breathe and be your images. True art is something that consumes your being and controls your life.
| | |
| --- | --- |
| | Irving Penn, Edward Steichen, Edward Weston, Albert Watson, Alfred Stieglitz, Eugene Smith and Richard Segalman are a few of the artists who inspire Kennedy. "Their work moves me and I feel a kindred spirit with them. I respect their dedication to their art and craft, and I feel they are or were driven to create their work." While Kennedy uses a camera to create his images, the final works are done by Palladium Printing, a sensitive and demanding contact printing process that dates back to the mid-1800s. "Because our emulsions are absorbed into the paper and react chemically, bonding with the paper, slight manufacturing changes that go unnoticed by most users affect us greatly." He is currently having success with Rising Artist Drawing Bristol. |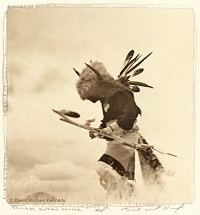 Learn the craft of your chosen art form completely. A strong technical understanding of your medium allows you the freedom and understanding to depart from those technical rules and truly find your own way. Never look back, allow your mistakes to become your new creative processes. Believe in yourself and always follow your dream. Don't compromise your work for any reasons."