Southwest Landscape Workshop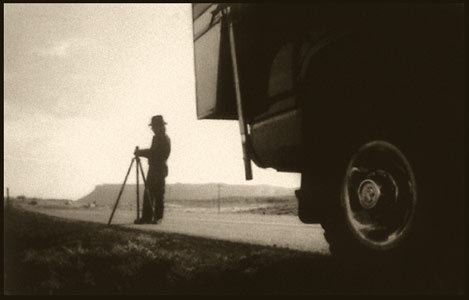 I have been living in New Mexico since 1986, when I left my commercial career in New York City. Since then I have extensively explored the Landscape, People and Spirit of the Southwest. Over the years I have gained access to locations and Cultures that are closed to outsiders. This then, becomes one of the truly important aspects of this workshop. We will go places, meet people and have experiences that would otherwise be closed to you.
Each trip is custom planned to your specific needs both technically and artistically. We will spend 5 full days photographing the Southwest. During that time we will spend many hours planning and executing your photographs. You will also have the opportunity to work with me and learn how I see, plan and execute my photographs. This is not just about traveling with and watching me work but also about your development as a photographer. Each trip is planned around where you want to go and what you need to horn your skills as a landscape photographer. This is not inclusive of Landscapes, if your interested in doing Portraiture, I can arrange subjects along the way or run interference for you with the folks we meet. On my two year journey around American I originally thought that the trip was about landscape work but early on I discovered the People I met and doing their Portraits was an integral part of the journey.
The thrust of each workshop will be a one on one experience that allows you 5 days, 24 hours a day of pure photography. The time spent on the road will be a blend of shooting, discussing photography and life in general. Perhaps there will even be time in the evening to catch a German Brown Trout for dinner. We travel in a 1998 Dodge 2500 diesel 4x4 quad cab pickup truck with a full camper that has two beds a full kitchen and bathroom yet is small enough that we can go anywhere. The "look" of the truck and camper is one of "local color" right down to the fire and rescue license plates. We blend into the environment . The destinations can be yours, if you have specific places you want to photograph or discovery trips where we just "chase the light".
Accommodations are simple-inexpensive roadside motels, the camper or camping.
I will pick you up from the Albuquerque Airport and spend the first evening at our home in El Rito, New Mexico, 1.5 hours north of Santa Fe in the Carson National Forest going over maps and gear. The next morning we start out for a 5 day, 6 night adventure returning to El Rito where you can unwind from the trip and get a good nights sleep before you are driven back to the airport. The tuition is $5,000.00 plus travel expenses and tax. Travel expenses include motel rooms, diesel and meals while on the road. I estimate your share to be $250.00 - $350.00.