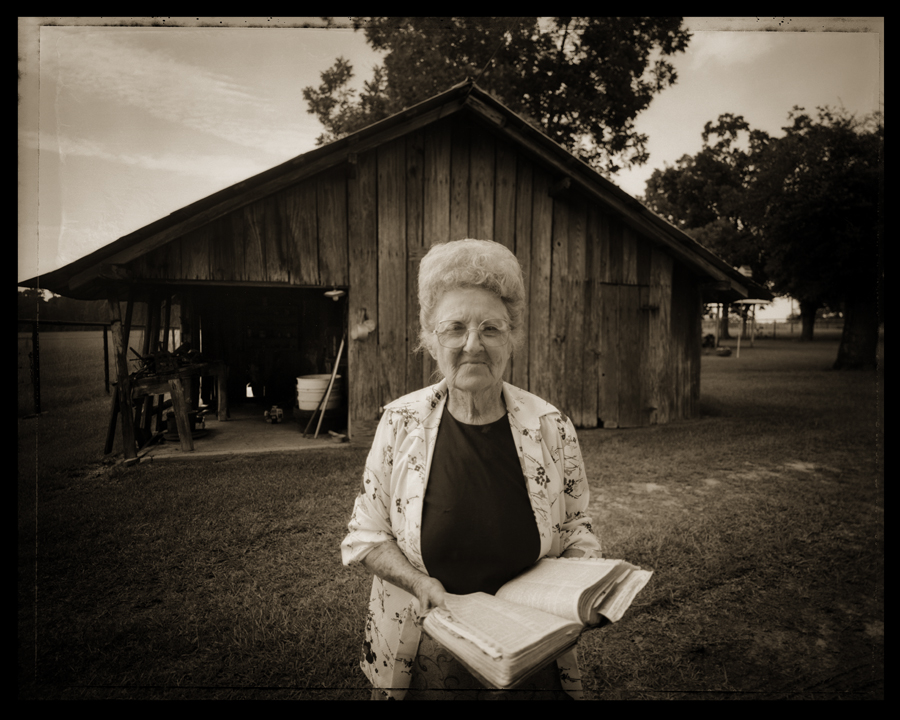 I recieved some sad news today. Such a great Lady and Friend.
Sister Reiddie Harper link to blog page
scrowl doen page to find her
Reiddie Harper, age 98, passed away Monday, December 26, 2011 at Beauregard
Memorial Hospital in DeRidder, La.
Mrs. Harper was preceded in death by husband, Howard Harper; son, Thomas and
wife Reba (Andrews) Harper; and daughter, Johnny Fern (Harper) Peterson.
Born August 22, 1913, in the Shady Grove Community, she lived a long
eventful life. Her proudest achievements were being founding members of both
Welcome Pentecostal Church and Shady Grove Pentecostal Church. She described
her experiences in her books, Streams of Living Waters and The Early History
of Shady Grove. She was an ordained Pentecostal minister and pastored
churches. She evangelized in churches all over Louisiana and parts of Texas.
She performed marriages, funerals, and baptisms well into her 90s.
She learned to use the computer and published her first book at age 87 and
has four books in the Library of Congress. She was instrumental in having
the Shady Grove Community Building placed on the National Register of
Historical Places.
She was known as Sister Reiddie, Aunt Reiddie, Grandma, and Ms. Harper.
Throughout her long life, she kept needy people in her home for weeks,
months and even years. She prayed and cared for the sick, delivered babies,
and helped prepare the dead for burial.
"Grandma" was overseer of all the Harper and Morgan Rodeo stock at her home
in Dry Creek for more than 20 years. During that time she responsible for
the well being of the animals, keeping the cowboys doing what needed to be
done, and feeding and haying the animals herself when she wanted it done
RIGHT. She used the tractor and bush hog, and she has been known to practice
veterinarian medicine (without a license) on bucking horses and fighting
bulls. She maintained her husband's trucking business for many years after
his death. She was a nurse and served in that profession until she retired
at 85.
Although it could not be considered a hobby, killing armadillos with a
shotgun, 22, fire poker, or what ever is handy, was a life long obsession.
An armadillo only made one pass through her yard in his lifetime.
Through it all, she was able to provide for herself and her family and
maintain a strong independent spirit.
Visitation for Mrs. Harper will be at Hixson Funeral Home from 5:00 p.m.
until 9:00 p.m. on Tuesday, December 27, 2011. Services will be at Hixson
Funeral Home Chapel at 2:00 p.m. on Wednesday, December 28, 2011. Brother
Jeff Phillips and Brother CoDi England will be officiating. Burial will
follow at Shiloh Cemetery.